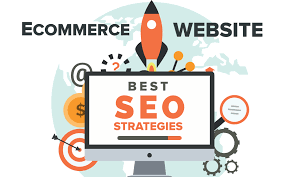 Most e-commerce website owners are too focused on product sourcing, budgeting, and optimizing product prices. Thus, they tend to minimize the website optimization cost and divert other resources to other business features. However, optimization plays a vital role in website development.
When it comes to website for business, sales do not just happen; it needs a lot of effort, just like how you manage a brick-and-mortar store. It needs optimization to invite more potential customers and increase business visibility. However, regular and e-commerce websites have different measures in conversion rate. Nevertheless, they meet at one point, providing resources and relevant content to reach the target audience.
We want to help you win over more customers. That's why we have gathered the importance of optimization on e-commerce websites. 
Optimization Speeds Up Page Loading
Digital consumers have a relatively short attention span. People are not as patient as they are when shopping at physical stores. Digital consumers expect websites to load in less than 3 seconds. 
Whichever webpage loads slowly, whether the home page, product page, or check-out page, the consequence is the same. Potential customers bounce and transact with your competitors instead. 
Website optimization significantly improves the webpage loading speed across all platforms and devices. It is important to optimize your loading speed as e-commerce websites are loaded with visual content, product images and videos. Thus, images should optimized and compressed.
Accesible Customer Service
Frequently asked questions (FAQs) are recommended on every website. However, every customer is unique. Some might have more questions than others. If the customer cannot find the information they need, you will lose them. The solution lies in providing accessible customer service.
On every webpage, add an instant that is powered by live chat software. Live chats help you and your customer save time. Moreover, it adds a human touch to your e-commerce store. From business analytics, you can easily tell how the customer experience remains intact while talking to customer support.
Optimize Lead Generation Pages
In digital marketing campaigns and e-commerce business, lead generation pages are vital for success. These landing pages or lead generation pages help businesses collect their potential customers' information. It helps businesses directly market their products and services to them. That's why it is important to keep lead generation pages updated and optimized.
Inefficient content and poor web design can drive your lead generation pages to no results. If you have an optimized lead generation pages, there's a greater chance your potential customer clicks on the CTA button and subscribe to the newsletter leaving their contact information.
Lead generation pages should be straightforward to motivate visitors to perform the action. It is the goal to capture and convert high-quality traffic.
Final Takeaway
Website optimization for e-commerce is pretty crucial; it helps business owners easily cope with the advancing search engine algorithms. Moreover, it helps improve the overall customer experience by offering a better loading page, increased usability, and accessible customer service support.
Website optimization may cost, but this investment returns tenfold.