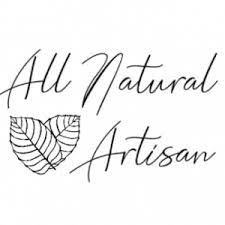 Choosing the right kratom vendor is never easy, especially in 2022 when all brands are available online. You must compare a lot of things including quality, pricing, quantity, and the company's profile. No doubt, it's thirsty work!
To save you from all this hassle, we find and review the best brands that can meet your demands. Today, we are going to review "All Natural Artisans", a well-known kratom brand. This article is only for kratom enthusiasts, looking for the best natural products, therefore keep reading if you are the one.
We will discuss product variety, price, payment methods, delivery, sales and promo codes, customer satisfaction, and reviews.
About All Natural Artisans:
All-Natural Artisan is known for supplying natural herbs and botanical extracts. It is a U.S based company working on a mission to supply the best products that can add to the quality of life. Their dedication to bringing premium products is their identity.
Like any other natural artisan, they supply soaps, herbs, DIY varieties, and most importantly, tea and kava varieties. Some of these products are so rare that you can't find them easily in the market. Even then, Kratom extracts remain their best seller and serve as the company's identification mark.
Products:
All-Natural Artisan produces a wide range of Kratom powders, extracts, and capsules. The product line ranges from premium to exotic varieties. For instance, Super Green Malay and Red Bali are included in the premium variety, whereas Black crystal kratom extract and White horn Kali are enlisted in exotic varieties.
You can choose between powder-based options like the Premium Platinum Powder or potent liquid kratom shots, such as the new Liquid Gold Full Spectrum Liquid.
Their bestsellers include All-Natural Artisan Green Demigoddess Kratom Extract Capsules and All-Natural Artisan Enhanced Red Relief Blend 2.5x. In addition to these, many other teas and powders are also available. Moringa Powder and Japanese Matcha tea are among the top sellers. The Amber Artisan products such as Maeng Da have exceptionally good qualities and come in well-refined forms. Besides, many live herbal plants are also available on their homepage.
Pricing:
The brand's Keaton powders start at $3.15 for mid-grade strains, while at $4 for twenty-five grams of premium powders. 12 bucks will get you one hundred grams, while $45 will get you a half kg (500 grams). Kratom kilos range in price from as low as $71.20 to $91 for premium powders. These are some exceptional prices by industry standards.
If you are looking for bulk quantities of kratom powder, then this is the best place to buy kilos at reasonable prices. Their pricing is much better than other vendors out there in the market.
Payment methods and delivery:
It is also one of the great features of the company that it provides its customers with several payment options. They accept bitcoins, Visa, and MasterCard. If none of these methods are feasible for you, then you may ask for some other alternate options. As customer satisfaction is the company's top priority, they do everything to make it all convenient for you.
You can place the order by simply visiting the All-Natural Artisan website. In case of any query, you may leave an email at their given address. They typically reply within an hour and email subscriptions also enable you to get the latest updates on time.
Return customers are likely to receive their order the very same day. However, new customers may need to wait for three business days or so as their e-checks take time to proceed.
Returns and refunds:
All Natural Artisans take complete responsibility for their products.
In case of any unsatisfactory delivery, you may exchange or refund your purchased items. All you need to do is to complain about their website and they will get back to you soon. The refund policy is completely transparent and customer friendly.
Sales and discounts:
This vendor is good at giving occasional deals and running promotional sales. In the past, they have also provided some decent giveaways. The giveaway campaigns usually run with donations and the items are not worth more than $20-25.
As far as discounts are concerned, you can expect an occasional 10-15% off on your favorite items. Return customers are more likely to enjoy these benefits.
Coupon codes:
Sometimes, the vendor also offers online coupons. To avail them, keep visiting the company's "sale and announcement" page. They update this page regularly to inform the customers about the latest discounts and coupon codes.
By doing this, you will also get to know about the new products coming on the website and shipping discounts, etc. All these things are for your ease and interest.
Customer satisfaction and reviews:
There is no customer review section on the All-Natural Artisan's website. But other online platforms such as Reddit have enough proof to make you trust the vendor. Reddit posts about All-Natural Artisan are largely positive, with one user writing, "I just got my Plantation Maeng Da order from them, and the service is great. Quick shipping. The kratom is some of the best I have had."
Another happy user wrote, "One of the best small vendors out there. Never been disappointed, but I would not [encourage others to] buy because that leaves less for me."
Elsewhere, a member said, "I typically don't write reviews about anything unless whatever I'm reviewing blows me away. Maybe I've just been buying from the wrong vendors, but All-Natural Artisan is the cheapest and highest quality vendor I've bought from."
Final Thoughts:
All-Natural Artisan is indeed one of the best and most reliable kratom online sellers. It offers an extended range of kratom extract in different concentrations and potencies. The brand focuses on quality more than quantity and that is what we all need.
If you are looking for high-quality versatile kratom products at reasonable prices, then this brand is going to cater to all your needs. No need to worry about prices, as a lot of discounts and deals are also waiting for you.